In the world of Ghanaian socialites and celebrities, Afia Schwar is undoubtedly one of the most notorious figures.
Known for her attention-grabbing antics and headline-making escapades, she has once again found herself at the centre of a controversial storm.
Currently in the US, the mother of two has shared a risqué TikTok video of what appears to be an aftermath bedroom session with her new boyfriend.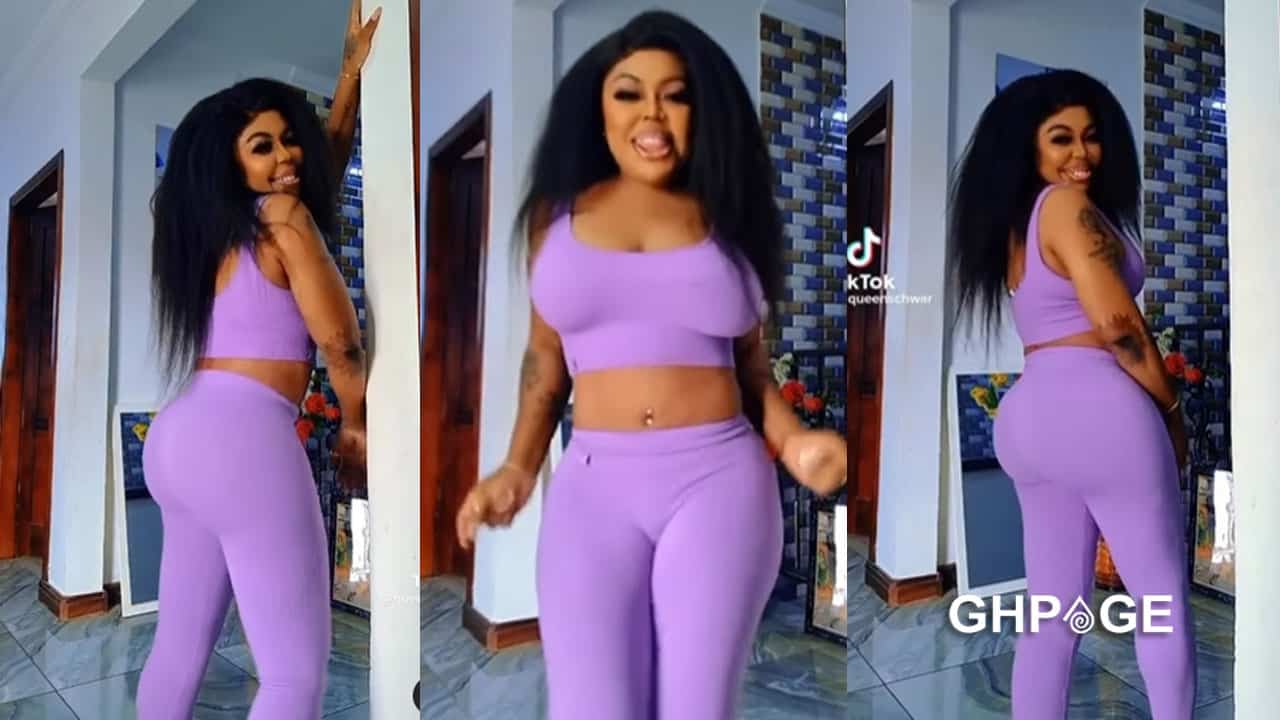 The video has quickly gone viral and consequently sparked heated debates and discussions across social media platforms.
In the now-trending TikTok video, Afia Schwar, who was seemingly naked but concealed under a blanket, can be seen singing and praising her new boyfriend for a "job well done."
As openly disclosed by her, her new boyfriend was leaving for work when she seduced him, leading to their intimate encounter.
The explicit nature of the video has triggered mixed reactions from netizens and followers alike.
Afia Schwar's daring social media antics are no strangers to controversy, hence this isn't surprising at all.
Watch the video below to know more…