A husband has been left heartbroken after seeing his pregnant wife in bed with their pastor.
Photos that have since surfaced online from the scene show the pastor and pregnant wife trying to hide from the camera after they were caught.
According to reports, the pastor who is also an electrician claims the wife had called for his help in repairing her fridge but unfortunately, there was a power outage when arrived at her house so the wife told him to "chill and make himself feel at home" as they waited for the power to return.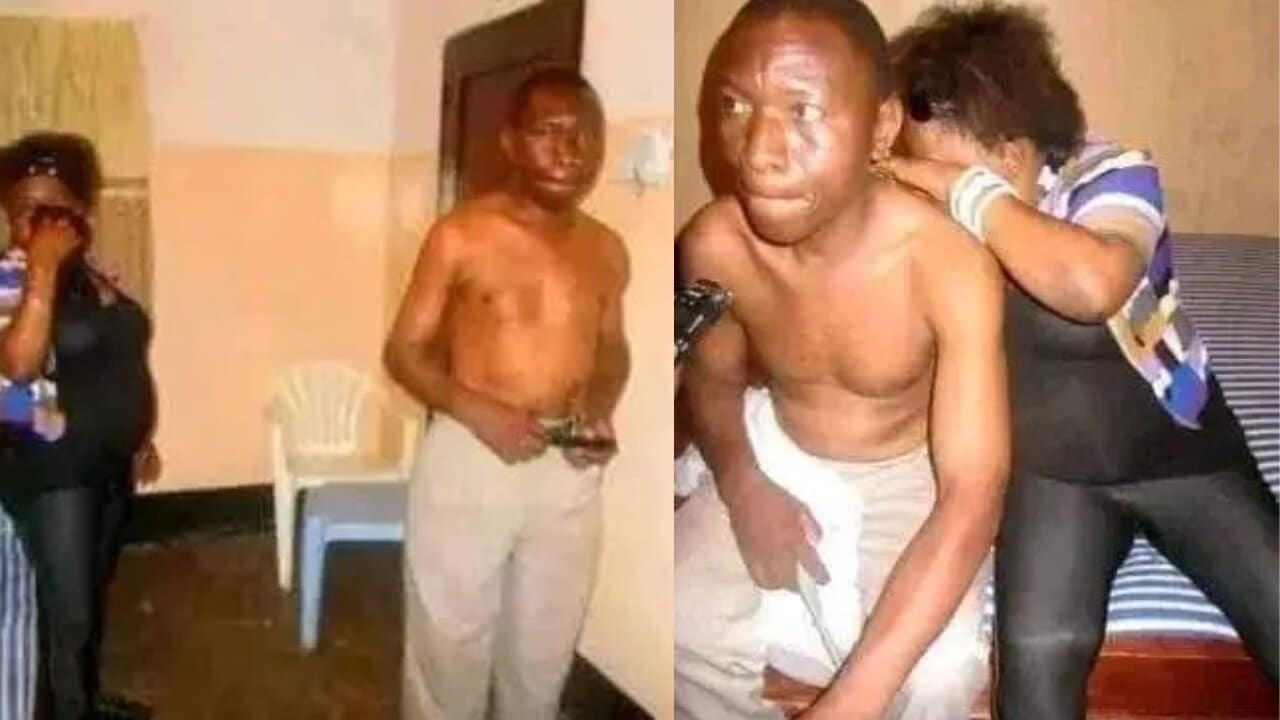 Notwithstanding the pastor's assertion, he was still given some slaps for sleeping with a pregnant.
Below are some of the comments gathered under the trending story on Twitter…
@merciemwangi92 – pastors and priests are human beings too,,they make mistakes just like any person with blood in them …not water
@austintexanone – Granted, Lodwar is a hot area so probably that's why the good man of god took off his shirt
@georgenjoroge_ – Any consenting adult woman with you in a lodging belongs to you and you alone. Any man who brings nyef nyef there you must be ready to deal with him and beat him to a pulp. Even if he brings a marriage certificate, never open that door until you have finished the business that took you there…….. In case you are set up react by kicking the woman out of her senses and removing all her teeth, then deal with the so called husband parpendiculary……. Never allow any man to film you naked. Never never never…….. After kicking all the men unconscious bring the so called wife back to bed and finish what you had started……. Even if that husband milks a lion while sitting on a porcupine, he needs to keep his wife in his house, lodgings are not for married women !
Shock in Lodwar after man catches his pregnant wife in bed with their pastor.The pastor,who is also an electrician,says the lady had called for his help in repairing the fridge and that the lights went off immediately after he arrived,and so the wife told him to "chill and make… pic.twitter.com/atIXF74E0u

— Omwamba ?? (@omwambaKE) July 10, 2023