News
Fatal accident on Accra-Tema Motorway leaves driver dead and passenger trapped
A fatal accident has occurred resulting in the loss of a driver's life and leaving a passenger trapped in the wreckage along the Accra to Tema stretch of the motorway near the Ashaiman under bridge at 3:55 a.m.
The Motorway Command of the Ghana National Fire Service who received an urgent call from Chief Inspector Albert Amofa Adade of the Ghana Police Service said the the team of officers on duty, led by Station Officer Grade II Samuel Tetteh Nartey, swiftly responded to the call and were dispatched to the scene at 03:56 a.m.
Upon reaching the accident site at 04:00 a.m., they found an empty DAF fuel tanker with the registration number GN 2139 – 17 involved in the incident.
Investigations revealed that the DAF fuel tanker was travelling from Accra to Tema when it veered off the road and crashed into a gutter in the median of the motorway.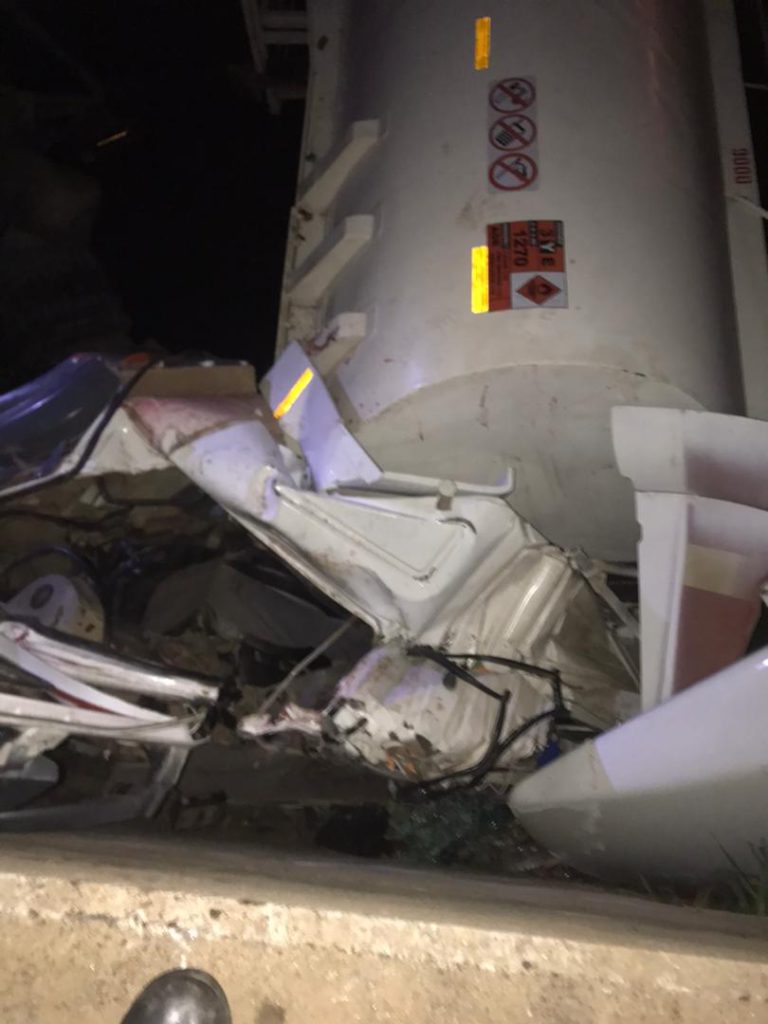 The impact caused the empty tanker to overturn on its side. Unfortunately, the driver lost his life in the accident, while one passenger remained trapped inside the vehicle.
The fire officers quickly extricated the trapped individual and handed him over to personnel from the Ghana Police Service, who then conveyed the person to Tema General Hospital for further medical attention.
Regrettably, a passerby was struck by a passing vehicle during the rescue operation and was promptly taken to the hospital by the ambulance team present at the scene.
The lifeless body of the driver was also recovered and handed over to the Ghana Police Service.
The front compartment of the DAF fuel tanker sustained severe damage as a result of the accident.
The exact cause of the incident remains unknown as investigations commence.