Fashion
9 Tips for a Chic Leggings Outfit
My friend just shared a photo on her Facebook story. I also had to ask her if she had left the country once I saw the photo. Her outfit—a pair of women's leggings under a pencil skirt—and the atmosphere, which appeared to be very different from Nigeria, supported my assumption.
Then she told me I was the umpteenth person asking that question.
I smiled.
Who wouldn't think she had left the country with the ambiance in her photo? I mean, leggings are one popular article of clothing among women everywhere in the world. So why then did her outfit make us think she was no longer in the country?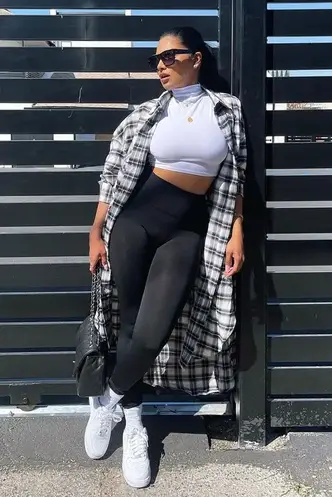 Five words: the way she styled it.
My friend didn't just grab on a pair of leggings with a long top as many women do. She paired it with a pencil skirt and the outcome was an exotic one.
You too can do the same.
No, I don't mean you should take a picture that leaves people guessing if you've left your country for another continent. I mean you should style your leggings in outstanding ways that make people see the beauty of the apparel.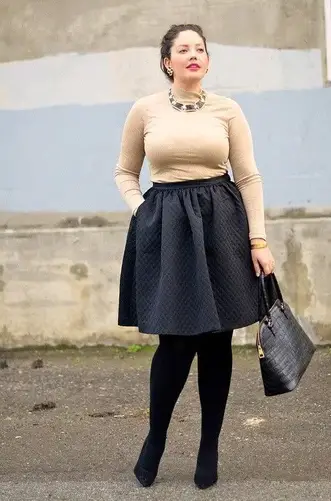 That's what you'll learn about in this piece.
You'll see how to style leggings for women in unique ways without harming your body (yeah, this cloth has its drawbacks too).
What are Leggings?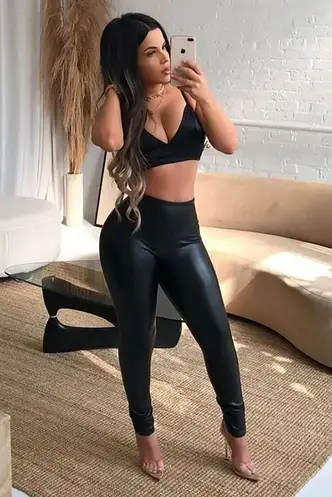 Leggings are comfy casual or athleisure pieces of clothing worn on the lower body. They are mostly made of spandex, cotton, elastane, polyester, leather, etc.
They're versatile pieces that befit every woman's wardrobe. They help to cover your legs from harsh environmental conditions and keep you warm when it's cold.
Leggings come in handy during casual occasions, when exercising, or when you want to switch up your regular skirt and dress outfits.
Unfortunately, not everyone knows how to rock a pair of leggings properly.
It's not that hard. However, you may find it difficult if you think leggings and tights are one and the same. With that in mind, let's see…
Leggings vs Tight: Is There Any Difference?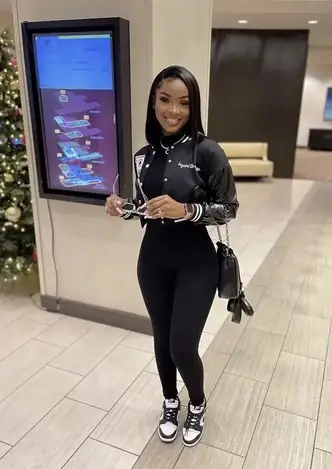 Though leggings and tight are similar, they aren't the same.
For one, women's leggings are leg coverings made with thick, opaque materials. As a result, they're suitable enough to wear as pants.
But you can't say the same for tights.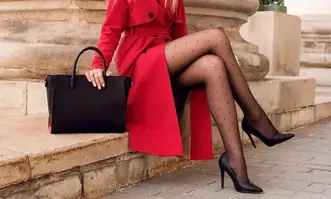 These leg coverings are sheer, lightweight, and stretchy. They're made with fabrics such as sheer nylon knit and blended with elastic fibers. Sometimes, they completely cover the feet, other times, they stop around the thighs.
Are Leggings and Jeggings the Same?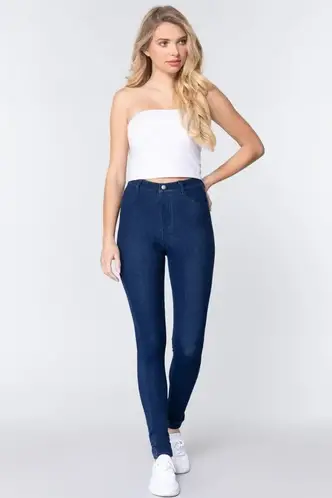 No, they aren't the same. While leggings are snug, tight-fitting clothes made with stretchy fabrics, jeggings are jean leggings.
That is, jeggings are types of jeans made with soft denim designed to look like leggings. They don't have belt loops and sometimes the pockets are faux.
How to Style Your Leggings for Women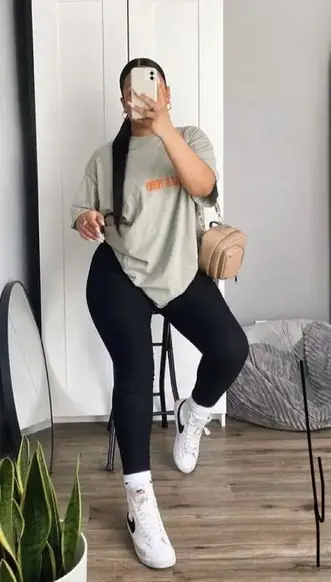 1. Pair it with a Long Top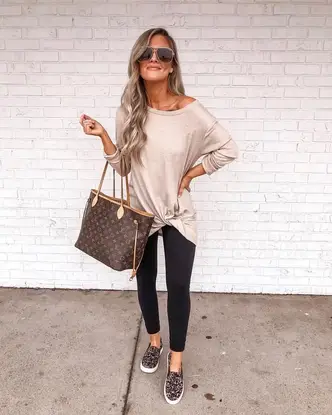 Since leggings are body-fitting, they'll frame your buttocks and make your curves more obvious. And if you aren't working out, you may not find this comfortable.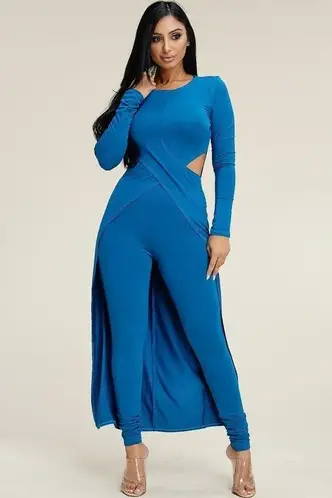 Your best bet is to pair it with a long top. This way, you cover your buttocks from the glaring view of passersby.
2. Wear it with a Short Top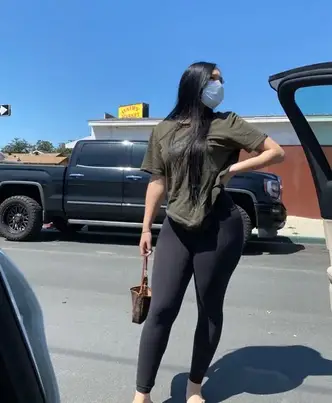 If you want to flaunt your curves and don't give a damn about the stares you'll garner on the street, wear your leggings with a short top or jacket.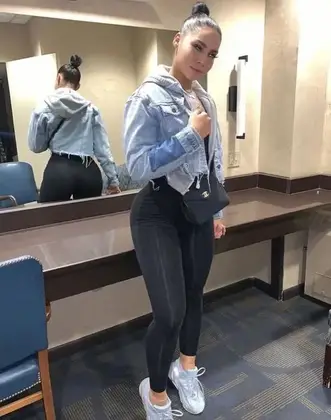 The way it'll hug your body will create an alluring sight to behold.
3. Pair it with a Crop/Tank Top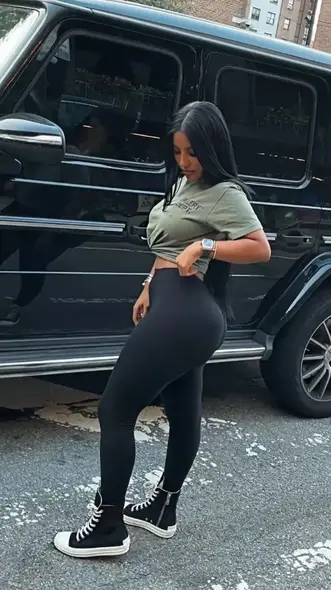 This comes in handy when hitting the gym or exercising in the comfort of your home. Since most leggings are high-rise, they'll hug your body and complement your top as you do your leg raises and squats.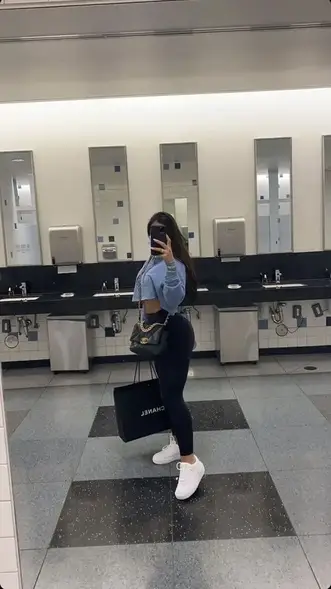 Even when you aren't exercising, feel free to rock your leggings with a cute crop top.
4. Layer with an Outerwear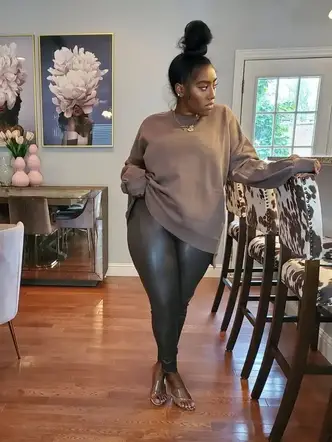 Say you just left the gym and you wanna walk back home. If you don't feel comfortable walking with a cropped tank top on the street, what do you do?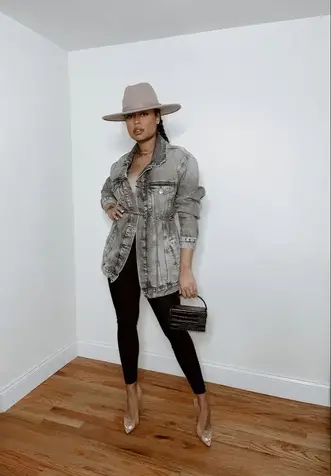 Simple: layer with outerwear. This could be a cardigan, shirt, hoodie, coat, faux fur coat, sweater, blazer, jean jacket, etc.
Layering your leggings also comes to play when rocking this piece of clothing to any other public gathering.
5. Wear it Underneath a Dress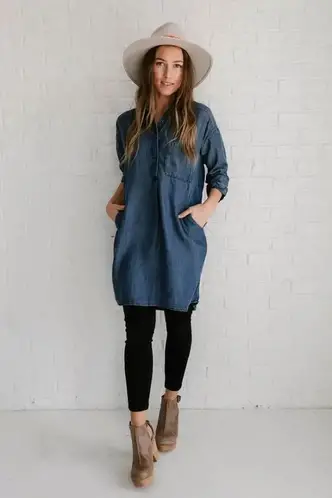 Did you just buy an A-line, blazer dress, bodycon dress, etc? Great. Pair them with a pair of leggings.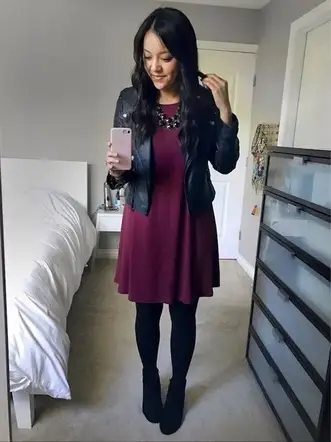 Whether they are mini, midi, or maxi, they'll look great with leggings. It's a super stylish move you should try out. It'll stand you out from other women around.
6. Wear it Underneath a Skirt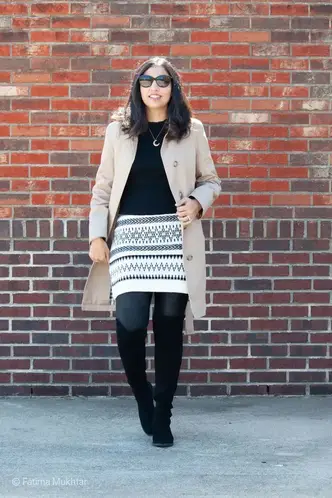 Don't wanna flaunt your legs under your skirt? Not a problem at all. Wear leggings.
While you think you're hiding your legs, you're doing something else— adding more allure to your look.
7. Wear it Underneath Your Shorts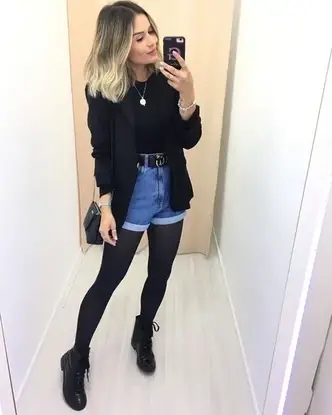 Try this option when you either wanna accentuate your bum shorts or you wanna wear those shorts without baring your thighs.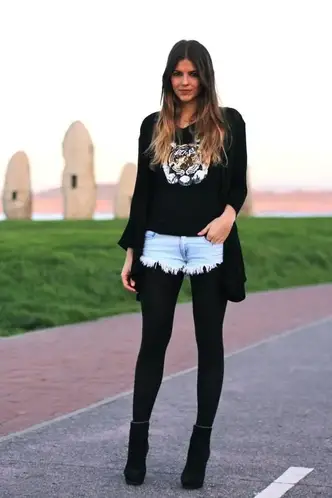 8. Put on Your Kicks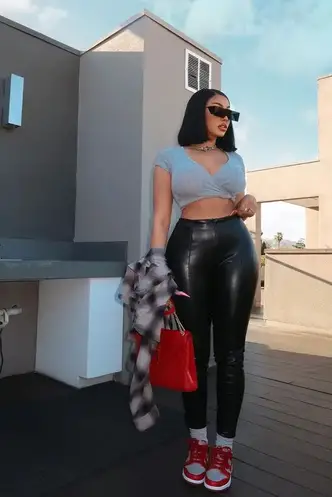 Sneakers are great footwear for a leggings outfit.
Whether you're going to have a drink at the pub or a workout session, kicks should be your go-to with leggings for women for a complete athleisure look.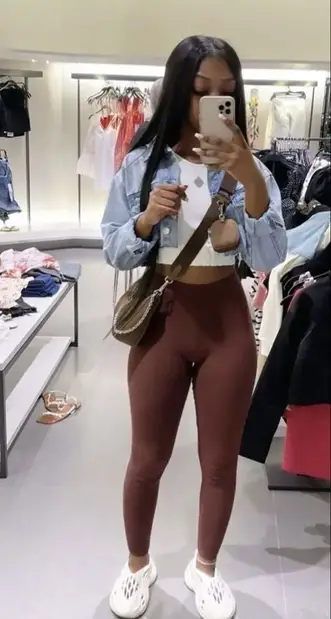 But if your outfit isn't entirely casual but smart or business casual, you'll find the next tip helpful.
9. Wear Flats or Heels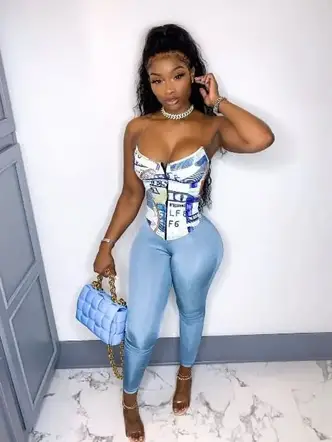 Ballerina flats, knee-high boots, sandals, flip-flops, or heels are stylish add-ons when wearing leggings for women.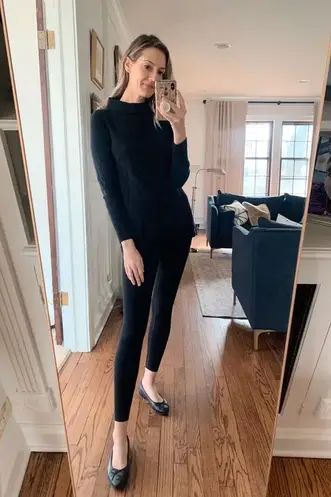 Feel free to wear anyone that suits your choice or prevailing mood.
Handy Tips to Remember when Wearing Leggings for Women
Ensure your leggings aren't too tight or too loose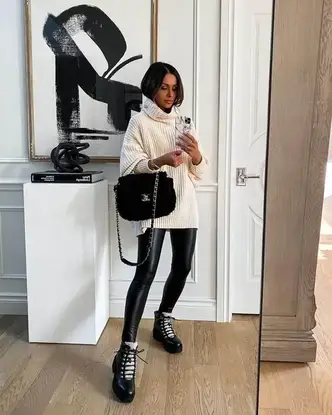 They should be snug enough to accommodate your body and loose enough to leave room for air.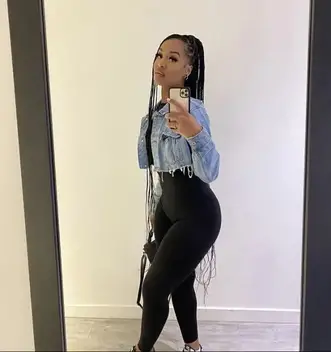 When too tight, people may notice unsightly features of your lower body. And you don't want that do you?
Similarly, when too loose, they won't fit and give you a flattering look.
Don't Wear Them for Long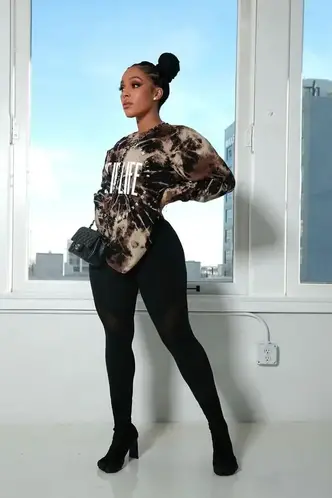 Since leggings are tight and aren't made with breathable fabrics, they offer some disadvantages to your skin.
For instance, the fabric can rub against your skin, thereby causing friction that leads to inflammation or soreness.